Plastex review in the
AutoRestorer Magazine.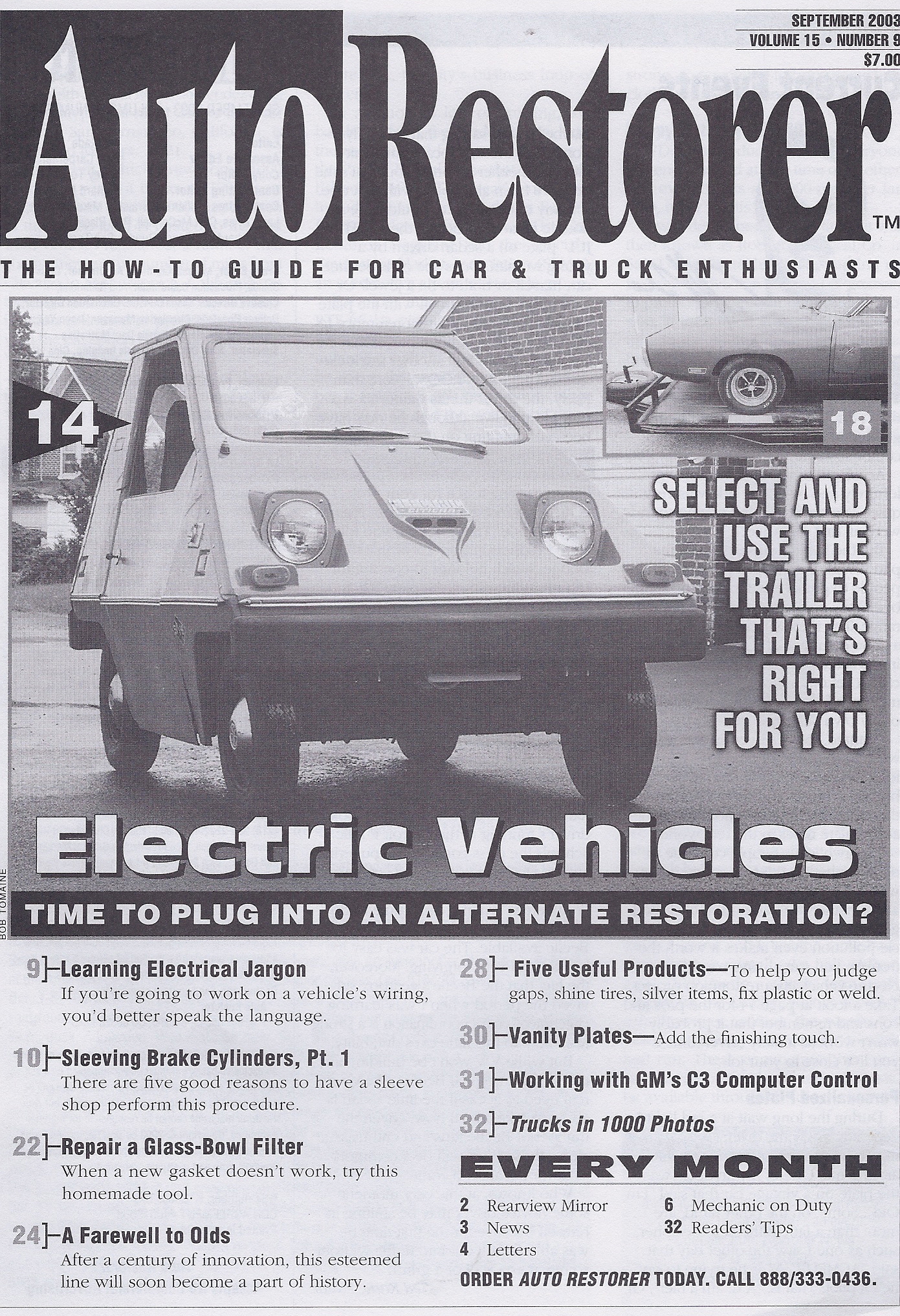 Auto Restorer - September 2003
Plastic Repairs
I was at a car show and swap meet the other day when I ran across a fellow selling a plastic repair kit that really impressed me. He took cracked and broken dash knobs, and using the chemicals in the kit, repaired them to as good as new. (They did need to be painted, of course.) He even had a cracked motorcycle shroud that he had repaired using the kit and I was surprised at how strong the repair was and how good it looked.
As I talked more with the fellow demonstrating the Plastex kit from G.T. Motorsports, I found our that the technique was developed by a professional restorer for the original Harrah's classic car collection. The regular kit sells for $24.95 and includes everything you need to make small repairs, but the Master Kit that retails for $49.95 includes fiberglass cloth for reinforcing large repairs, and rubber molding dams as well.
I was struck by the ease of use, and the quality of the repairs that could be done using the kits. To get one please contact them.